Bullyid is the independent charity for people who need mental health support and legal knowledge in Indonesia. During COVID-19 crisis, we have offered support to people affected by cyberbullying, hate crime, domestic violence, harassment during "work-from-home", COVID-19's depression, and others.
Our volunteers give emotional help and practical legal knowledge to anyone who needs it, regardless of the issues  they have suffered.
Our support is free and confidential, and continues for as long as it takes for people to recover from the impact of the issues they've experienced. But we cannot deliver these important services and support without the efforts of our fundraising teams, and donations from members of the public.
We want to support more people all over Indonesia, to enable them to cope with the devastating effects of crime in the future. With your support, we'll be able to answer more telephone calls, train more specialist volunteers, and help even more people.
Who we are:
We are an independent charity that helps people who are affected by crime or any issues related and require mental health support and legal knowledge to understand their rights as victims.
How we work:
While we are a national charity, all of our services are managed and delivered on a community-led basis by local people through online (live chat).
People we've helped:
It was Bullyid that kept me sane by being there for me while online racism on social media was hitting me and my whole family so hard during COVID-19 crisis. I get flashbacks about what I have been through but thanks to Bullyid, I'm moving on from what has happened to me. — Victim of online radicalism
Bullyid was there for me, to listen and advise me what to do. Since the "work-from-home" order from the government, my boss has been verbally harassing me through online, email and even phone calls. I feel helpless and depressed. Bullyid was supporting me in every single way that now I am confident enough to report my case to the HR Department in my office. — Victim of harassment at work
To find out more about how you can help support our work, email us at fundraising@bullyid.org.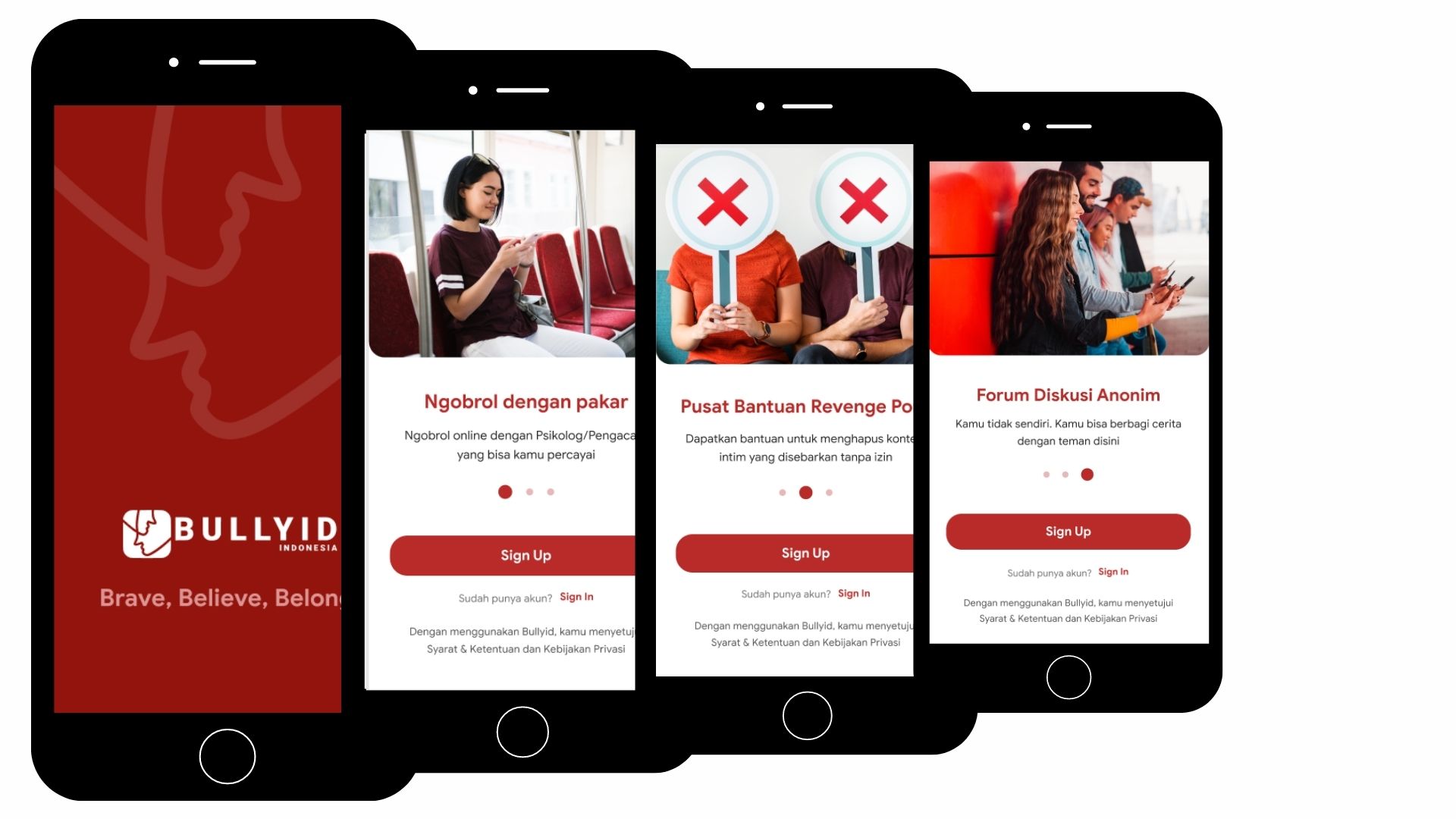 Bank Details:
Bank Mandiri 
Account Name: Yayasan Nindya Miesye Agita
Account No.: 106-00-1414777-4
SWIFT Code: BMRIIDJA