In line with the global shift towards sustainable and responsible business practices, it is crucial to address not only the economic aspects but also the broader societal impact of organizations.
According to the latest yearly report (CATAHU) of the National Commission on Violence Against Women (Komnas Perempuan), there were more than 457,000 reported cases of gender-based violence in 2022. This statistic underscores the urgent need for collaborative efforts to create safer and more inclusive environments, transcending traditional business concerns.
Particularly noteworthy is the fact that the National Commision on Violence Against Women received 1,276 case reports of gender-based violence in public spaces, including the workplace. In this context, the growth of internet and social media use across the country has enabled the amplification of awareness about gender-based violence.
Grassroots and online activism has catalyzed the enactment of the Law on Sexual Violence Crimes (Undang-Undang No. 12 Tahun 2022 tentang Tindak Pidana Kekerasan Seksual/UU TPKS) in 2022. Subsequently, the Ministry of Manpower's issuance of the Guidelines for the Prevention and Handling of Sexual Violence in the Workplace (Kepmenaker No. 88 Tahun 2023 tentang Pedoman Pencegahan dan Penanganan Kekerasan Seksual di Tempat Kerja) demonstrates a commitment to addressing this issue comprehensively.
This evolving legal landscape underscores the growing societal expectation for businesses to not only comply with regulations but to proactively contribute to social well-being. Given the prevalence of gender-based violence in workplaces, it becomes imperative for organizations to prioritize a holistic approach in their operations, encompassing Environmental, Social, Governance considerations.
Therefore, the proposed collaboration between our SHARE program and your organization is to provide training and awareness on this issue, and add significant impact within the ESG framework. By equipping your team members with the knowledge and tools to identify and address incidents of workplace sexual harassment, they should aim to not only foster a workplace culture of awareness and prevention, but also fulfill their social responsibility commitments. Creating a safer and more inclusive workplace aligns with the principles of social well-being, gender equality, and human rights, contributing positively to the overall societal fabric.
Further, removing gender barriers not only unlocks economic productivity, deepens social cohesion, and enhances well-being for current and future generations, as highlighted in the World Bank Gender Strategy 2024-2030. By providing training and education, the partnership aims to empower businesses and dismantle gender barriers.
From COVID-19 concerns to corrective actions to bullying and any misconduct activities, SHARE Reporting Platform dramatically improves the efficiency of HR/Institution workflows and reduces bias in how employees and HR, as well as University and students communicate.
With the rise of harassment both online and offline within the institutions' peers and colleagues, essential support systems should be easy to access. Join the leaders who understand how to provide the psychological health and safety of everyone in the institutions.
Mental health and legal guidance when your people need it.
No wait. No travel.
Reveal and resolve misconduct in your workplace, universities, schools or communities
Anonymous real-time reporting platform
Immediate psychological support
Create an ethical and compliant culture
Reduce Bribery & Corruption
Whistleblowing & Regulation
Reduce Physical Harassment
Ready to revolutionize misconduct reporting at your institution?

Report any misconduct activities anytime

Secure and Confidential

Licensed and accredited psychologists and lawyers
Making Bullyid part of your HR and Institution toolkit or grievance policy shows due diligence in maintaining a healthy workplace and studying environment. You may receive more complaints, but we think that's a good thing, it likely indicates that your employees feel comfortable enough to report inappropriate behaviour when it happens.
Having reliable records of what happened also means that you can address complaints more easily than if faced with vague allegations. Encouraging reporting, and taking those reports seriously, may also provide your organization with extra legal protection.
Protecting institution's reputation and
improve productivity

Productivity at work increased by 36%
Comorbid anxiety symptoms decreased by 50%
Hours of missed work
over 7-day period following treatment decreased by 50%
Now it's your turn to take the next step toward a healthier institution and happier people.
Preventing Sexual Abuse and Harassment at Workplace.

The Pledge aims to rally the business community to advance awareness and preventing harassment within the workplace.
We pledge to act on supporting anti-harassment at workplaces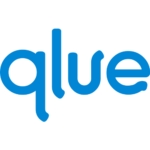 Preventing Sexual Abuse and Harassment at University.

The Pledge aims to rally the universities to advance awareness and preventing harassment within the University.
Preventing Sexual Abuse and Harassment at Organization.

The Pledge aims to rally the organizations to advance awareness and preventing harassment within the organization.